Dairy Queen Ltd Brazier
Establishment and food at 32 Dufferin Street, Perth, ON K7H 3A4, Canada. Please contact Dairy Queen Ltd Brazier using information below: address, phone, fax, email, opening hours, customer reviews, photos, directions and more.
Rating
4 /5
Based on 2 reviews
X
Photos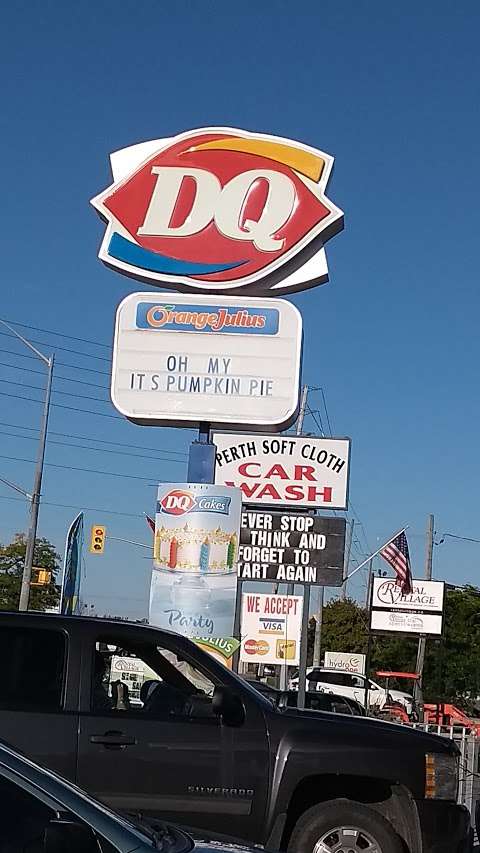 Reviews of Dairy Queen Ltd Brazier
Irene Wilson Added 2018-04-23

★ ★ ★ ★ ★

I always order a birthday cake for my grandson from here and never have any issues. Great service.

Mr. Smith Added 2018-01-05

★ ★ ★ ☆ ☆

It's a Dairy Queen it's about the same caliber as the rest of them, usually napkins, spoons and receipts on the floor. The tables outside are usually covered in ice cream and other sticky substances but for a place to get a quick ice cream fix this is the place to go.
About dairyqueen.ca
Dairy Queen. Fan Food not Fast Food™. Treats, Eats, Drinks & more
Learn all about Dairy Queen. Everything from our menus with nutritional information, restaurant locators, our company history and franchise information.
ice cream, soft serve, american restaurant, franchise, coupons, dairy queen, dq